Tips: Please fill in your address and postcode completely, and note your hanfu size (S/M/L/XL) and color you like (purple/yellow).
This new style of summer Qiyao Hanfu is highlighted by fresh colors and embellished with floral embroidery on the collar and cuffs. The combination of Tang Dynasty Hanfu Beizi and pleated skirts, along with the soft fabric, will keep you as fresh as ever in the summer.
Package Include
3-Piece Set /  1x inner shirt, 1x half-sleeve shirt, 1x wrap skirt
Size Guide (S/M/L/XL)
Inner Shirt Chest: 90/96/102/108CM
Inner Shirt Length: 52/55/57/59CM
Half-sleeve Shirt Length: 40/42/44/46CM
Skirt Waist: 105/108/110/115CM
Skirt Length: 95/98/105/108CM
Product Details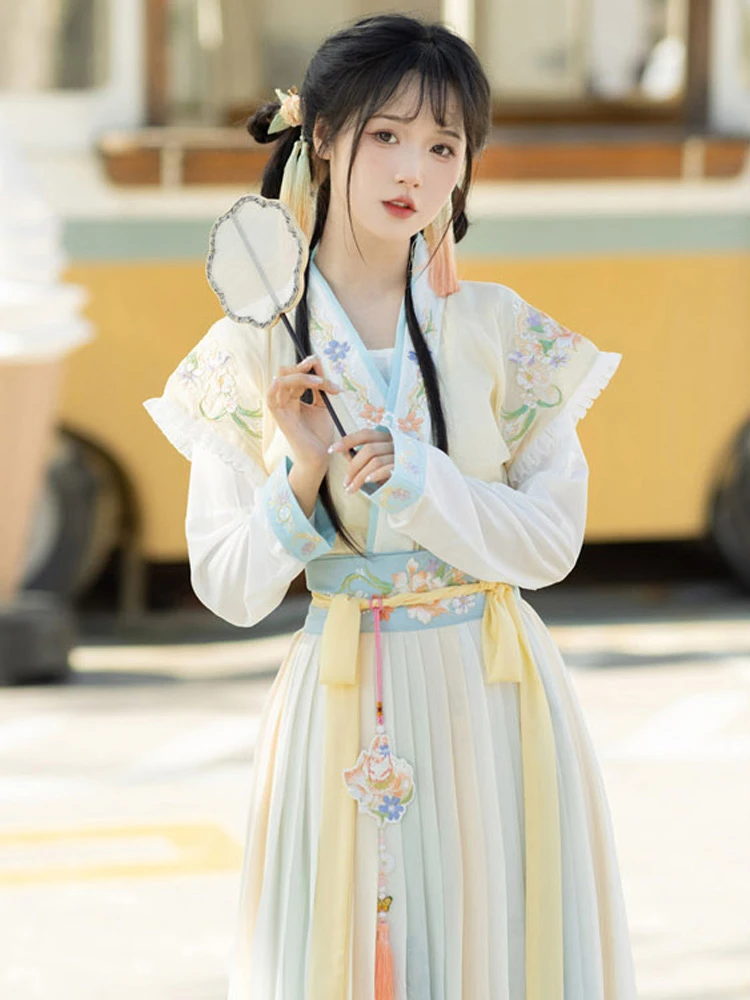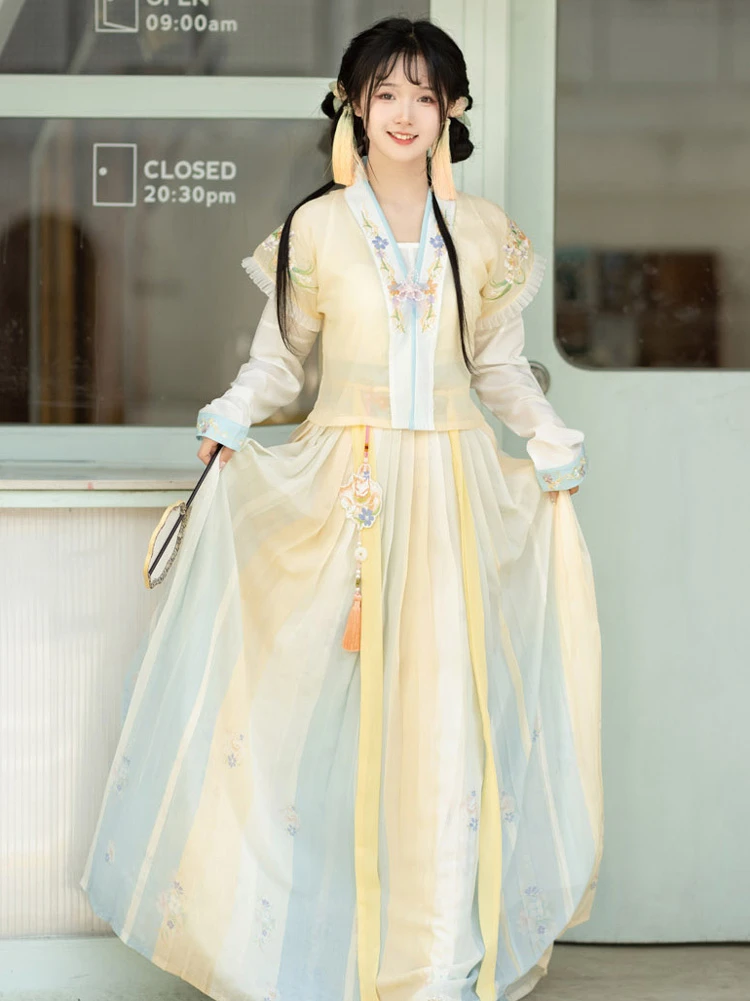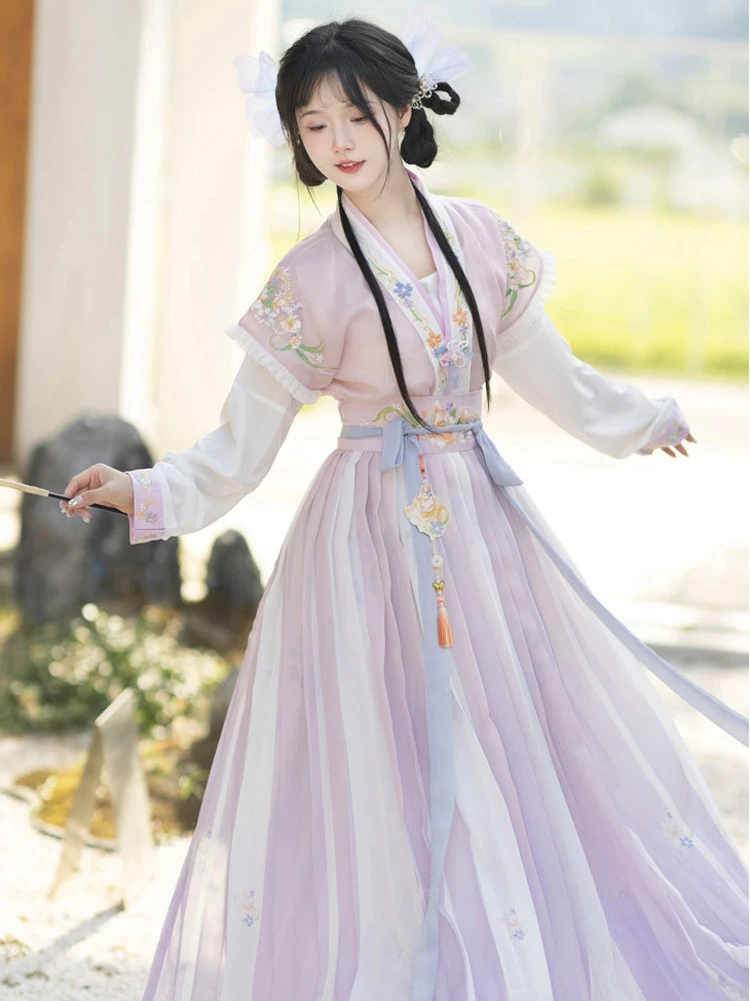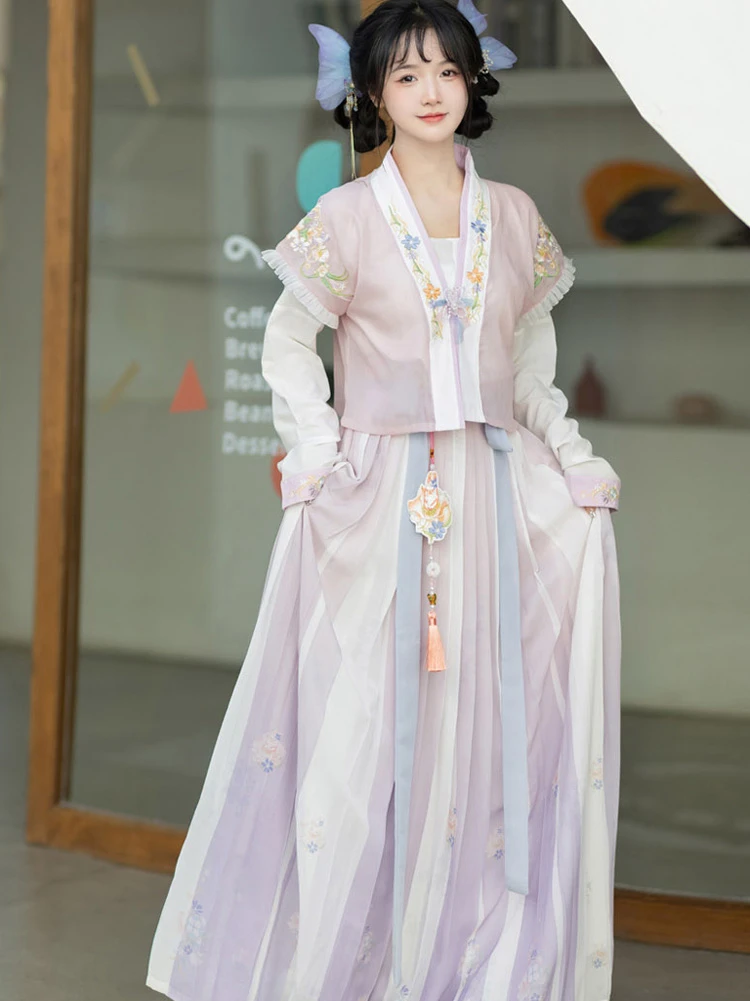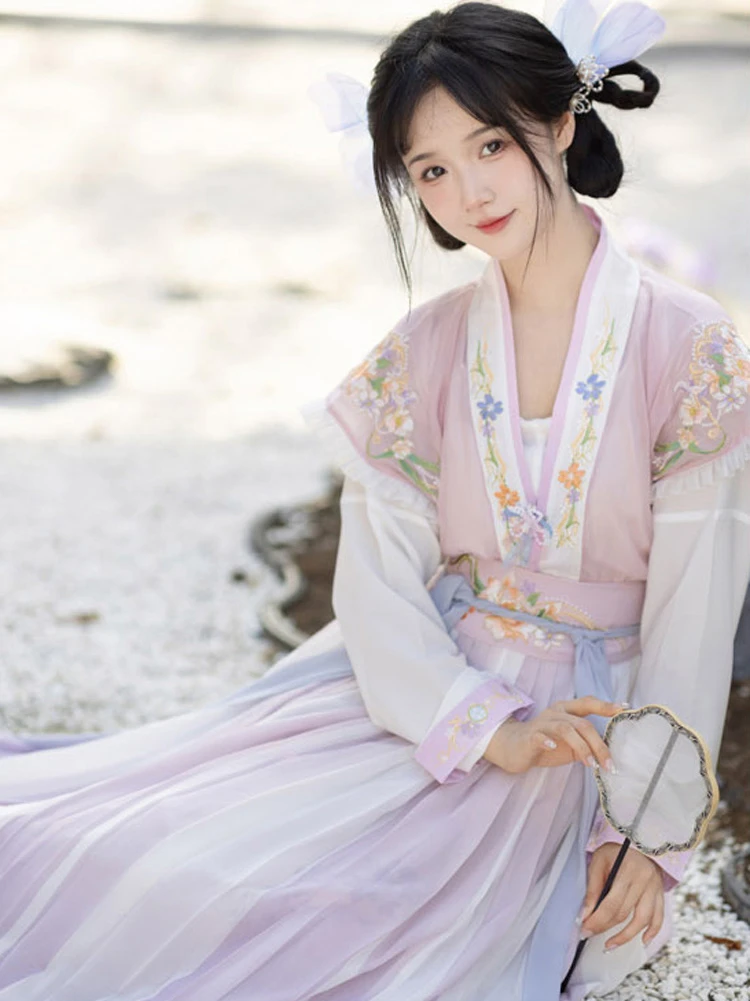 FAQs
1. Can I apply for a refund?
No. All products purchased with points are not supported for exchange or return.
2. Do I need to pay for shipping?
Please check our Shipping Policy.
3. What is the estimated time of delivery?
Usually, the package will be delivered in 10-20 business days.