Tips: Please fill in your address and postcode completely, and note your hanfu size (S/M/L).
Modern style 3-piece set hanfu for women.
Fashion design hanfu, based on classic Song dynasty clothing
Dark color and beautiful floral prints, very elegant and cool
Light chiffon fabric, breathable and comfortable to wear
Package Include:
1x camisole
1x shirt
1x wrap skirt
Product & Model Show
Model's info: height-160cm, weight-45kg, chest-82cm, waist-72cm, hip-90cm, wear size-s
Product Details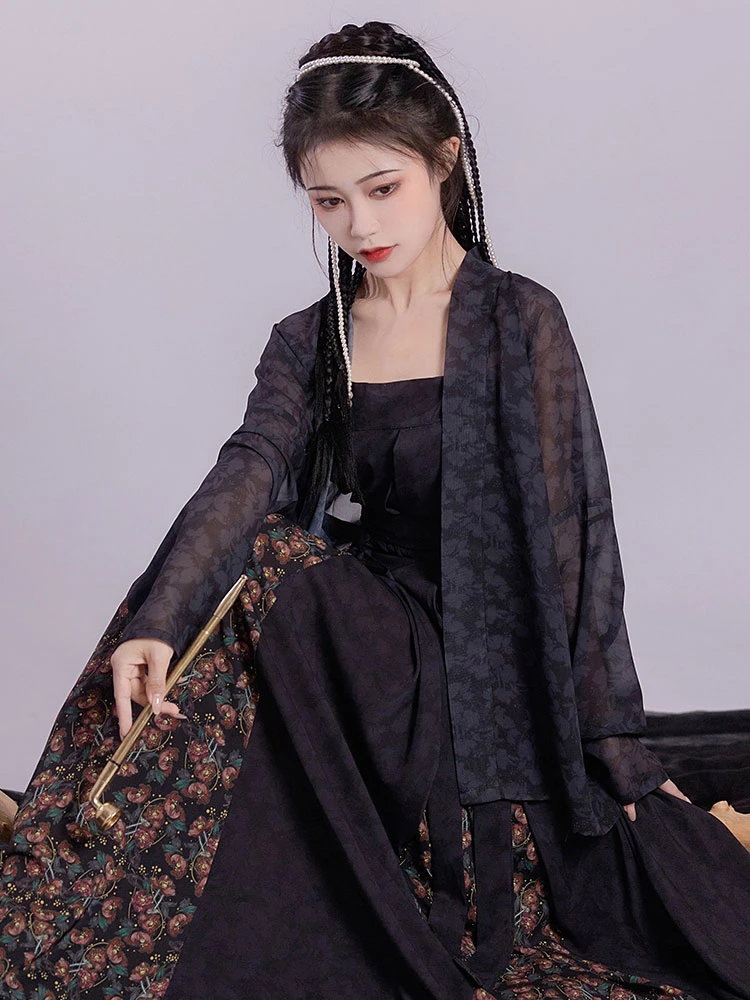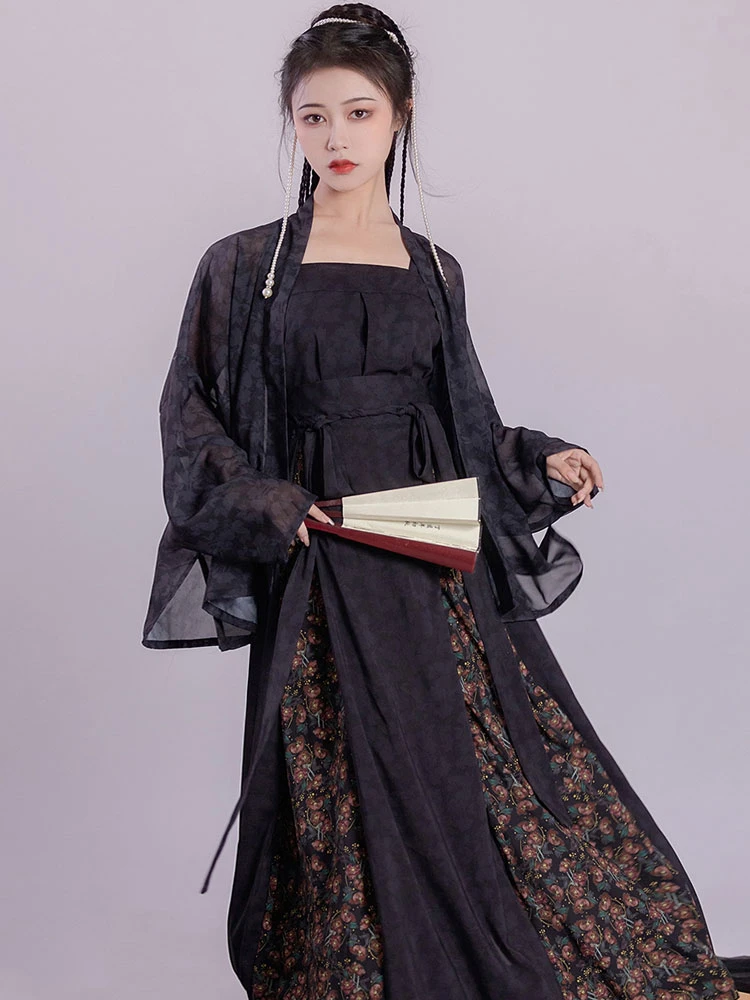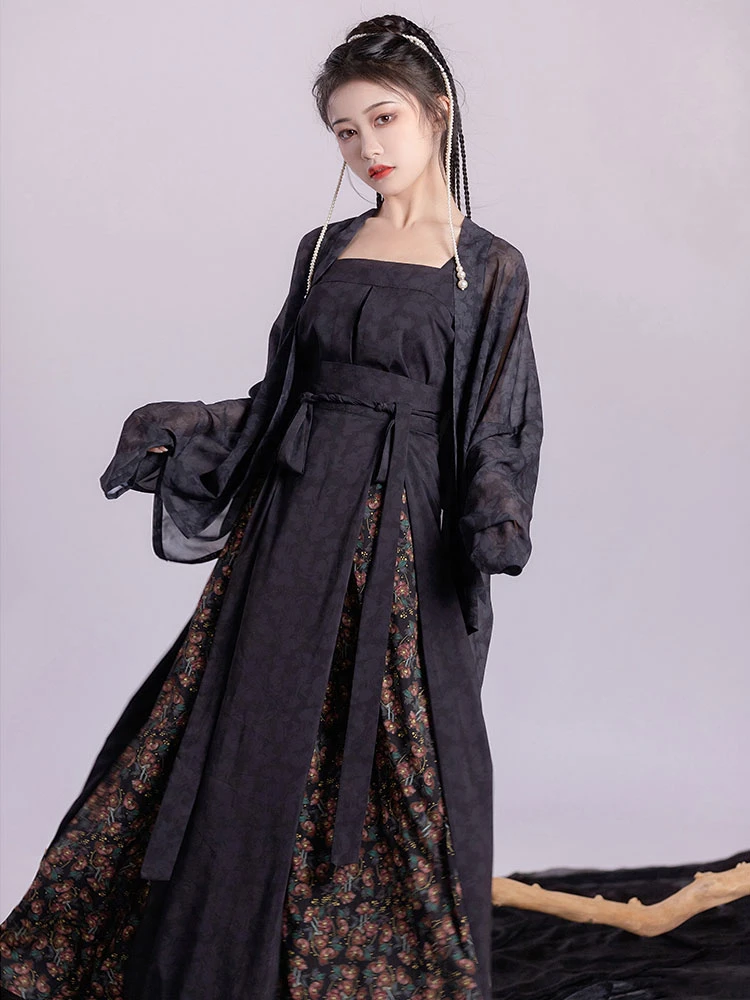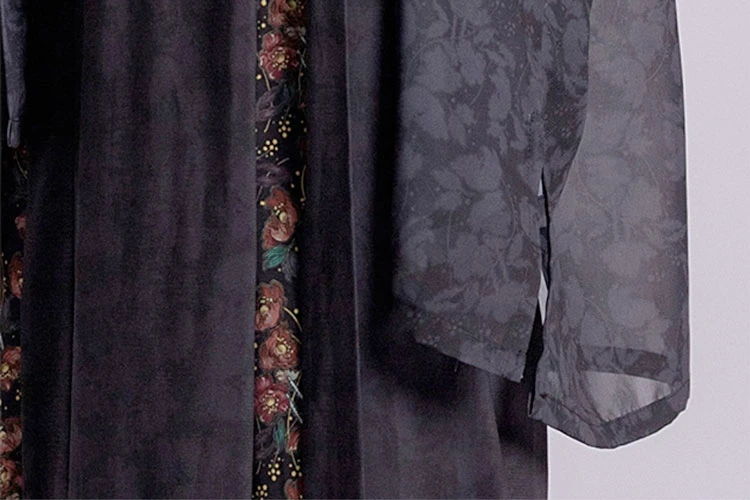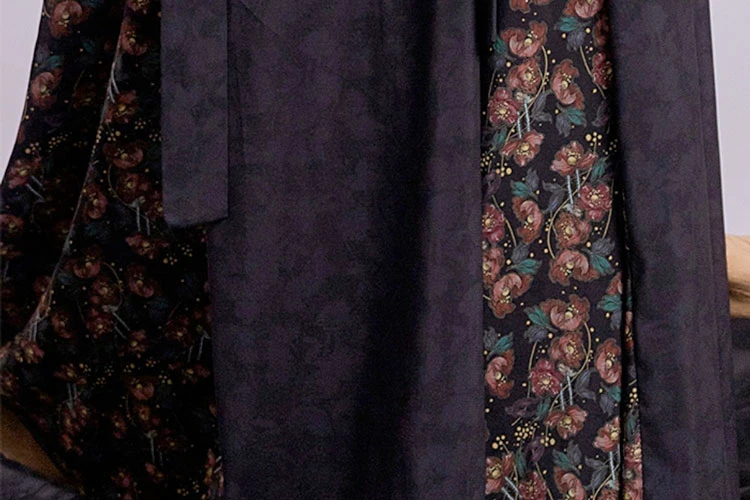 FAQs
1. Can I apply for a refund?
No. All products purchased with points are not supported for exchange or return.
2. Do I need to pay for shipping?
Please check our Shipping Policy.
3. What is the estimated time of delivery?
Usually, the package will be delivered in 10-20 business days.
-- Creative License --
The article is the author original, udner (CC BY-NC-SA 4.0) Copyright License
Share & Quote this post or content, please Add Link to this Post URL in your page:
https://www.newhanfu.com/shop/32741.html
Respect the original work is the best support for the creator, thank you!